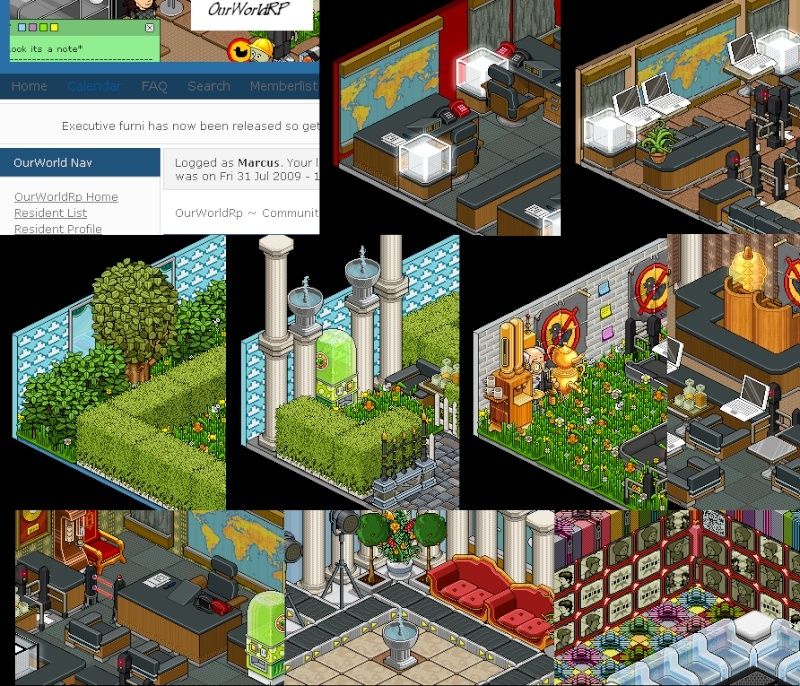 Welcome To OurWorldRpHow to Register?
Make an account on the forums then, then apply to become a memeber of OurWorldRp and once accepted you will be able to load the client and make an account In-Game.
Why do we have to apply to play?
This way we can see who is actually into Rping and who isn't into Rping,creating a closed community.
Hotel Rules
Respect staff and other players
Do not hack
Do not abuse CFH (Meaning when you use it leave a description don't just say "help" because that will result in a 2 hour ban.
If someone is in need of help help them or direct them to a staff memeber
Do not bugg staff about your "Staff Application" we will get to it when we can and if you continue with it you will get a 2 hour ban
Have fun...
RP Rules
If your going to RP you must have an RP name Ex: Marcus-Albus
If caught not Rping on your Rp account you will be ban
-----------------------------------------
Requirments
Must have an Rp name on Hotel.
Must know the meaning of Rp.
Must Rp when on hotel.
Must apply to play.
Features
Nice,Neat Organized Catalogue w/ Customs
Limited Daily Allownce
Minimum Lagg
Minimum Downtime
Nice Staff
Organized Categories
Summer Clothes
In-Game Aparptments/Condos
In-Game Businesses
In-Game Rp City
------------------------------------
Resident Commands
:drink :update :poof
:whosonline :about
Staff Commands
:alert :kick :roomalert
:closeroom :openroom
:ban :credits :invisible
:givebadge :takebadge
:ha :refresh :teleport
:unban :takecredits
:voucher :shutup
:unmute :disconnect :wheres
These are all the In-Game commands.